30 December 2019 | Alla Lemlekh
NRF 2020 Sessions Worth Attending to Boost Your Retail Business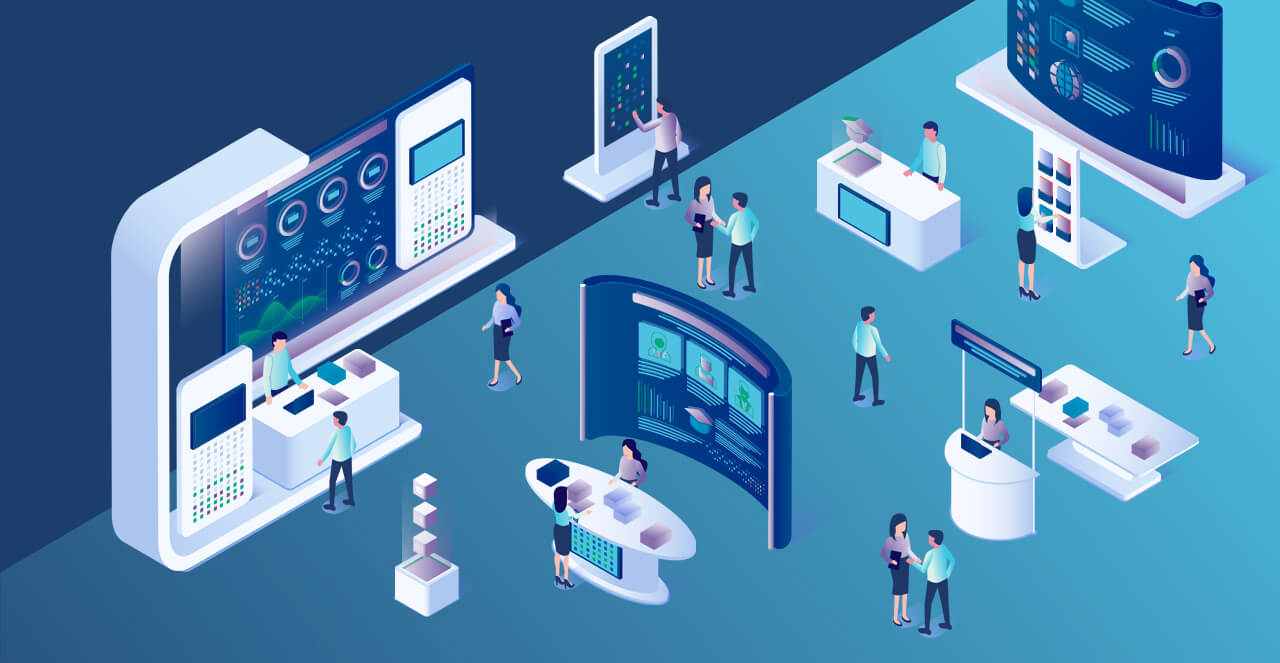 Retail's Big Show, NRF 2020, is a grandiose event within NRF Retail Week in New York. On January 11-14th 2020, top experts will gather to provide insights into the retail industry and talk about technologies and trends that are shaping the business.
Over 400 speakers from globally-recognized companies such as Ralph Lauren, Walmart, Amazon, Samsung Electronix, Starbucks, Alibaba Group, Microsoft, Reebok, and many others will participate in the event to discuss innovative ideas. Moreover, there will be an opportunity to see 800+ presentations of new technological products.
With such an abundance of information, it's difficult to plan which sessions and exhibitions to attend! For those representing their brand or company at NRF2020, we have outlined 3 best sessions to visit:
Session by Jeremy Arnold from Ralph Lauren and Mark Qualls from GameStop
Date: Sunday, January 12th
Time: 1:00 pm - 1:30 pm
Location: Stage 3, Expo, Level 1
Uneven distribution of tasks among employees in store can lead to huge labor costs. If you run a company of (for example) 500+ employees, it is impossible to monitor how your teams manage the tasks assigned to them.
Jeremy Arnold, a director at Ralph Lauren, and Mark Qualls, VP of US Operations at GameStop, will talk about how they managed to cut down on labor costs by implementing Opterus, an effective digital task management solution.
Opterus is an intuitive platform for in-store task execution. It simplifies communication within teams, helps prioritize tasks, and tracks their completion. By using this solution, Ralph Lauren and GameStop managed to improve employee productivity and, as a result, achieved higher customer engagement.
If you're struggling with the management of large teams or seeking to streamline internal processes, why not come and meet DataArt? Our teams are experienced in developing workflow management solutions and integrating them into your existing software. If you need this kind of solution for your business, find time to chat with our experts at the conference.

About the Speakers
Jeremy Arnold is a Senior Director at Ralph Lauren. He heads the team responsible for retail operations across North America.
Mark Qualls is responsible for monitoring operations in over 4,000 domestic areas. He deals with labor planning, task management, and strategy. At GameStop, he has grown from the HR Director to Vice President of US Operations.
Session by Professor Ben-Gal from Tel Aviv University
Date: Tuesday, January 14th
Time: 1:00 pm - 1:45 pm
Location: Stage 4, Expo, Level 3
The use of innovative technologies such as machine learning and artificial intelligence can significantly speed up the growth of your retail business.
During his NRF 2020 session, Irad Ben-Gal, Head of the Artificial Intelligence Laboratory at Tel Aviv University, will use his own experience to tell us how ML and AI can help enhance in-store experiences.
Professor Ben-Gal will also describe how machine learning helped Levi's business improve its retail operations. Levi's implemented a smart system that determines the most appropriate customer journey by collecting data on completed orders and analyzing the information.
If you feel your business needs technological ML/AI advancements, remember to save the date and time of this session. You can also meet a DataArt representative at the conference; we can partner with you to develop a smart solution based on self-learning algorithms for your business.

About the Speaker
Professor Ben-Gal has deep expertise in predictive analytics and ML. He is the chairman and co-founder of CB4 and leads the Artificial Intelligence and Business Analytics Lab at Tel Aviv University. He has collaborated with companies such as Nokia, Intel, and Oracle, just to name a few.
Session by Lee Peterson from WD Partners
Date: Sunday, January 12th
Time: 2:45 pm - 3:15 pm
Location: Stage 4, Expo, Level 3
Ask anybody who the top player in the retail and e-commerce industry is, and they will undoubtedly say Amazon.
Lee Peterson, Executive Vice President at WD Partners, will talk about Amazon's success story. During the last three years, the company has increased its revenue by $100 billion. In comparison to its competitors, Amazon has a 20% higher customer satisfaction rating, and it's the favorite brand of millions of buyers around the world.
During this session, Lee Peterson will outline facts that may help you to grow your own retail business. He will analyze the following topics:
The state of retail in the 21st century
Models of organizational business structuring
Retail business transformation rules
About the Speaker
Lee Peterson has over thirty years of experience as a strategist, retailer, and a public speaker. He understands consumer demographics and behavior, and keeps up with trends in the industry.
Lee has worked with companies such as New Balance, Target, Luxottica, and CVS. At the moment he leads the creative team at WD Partners and works on branding experiences.

Let's Meet at NRF 2020
NRF 2020 will hold dozens of sessions; by visiting as many as possible, you will gain new insights for your own business or brand.
DataArt is also attending the event to share its experience, network with industry leaders, and adopt new technological approaches. If you need a consultation for your business, or have any questions, shoot our expert Alla Lemlekh an email at Alla.Lemlekh@dataart.com. Let's keep in touch!