10 February 2020 | Brad Stanton
Major Trends To Be Discussed at the Data Science Salon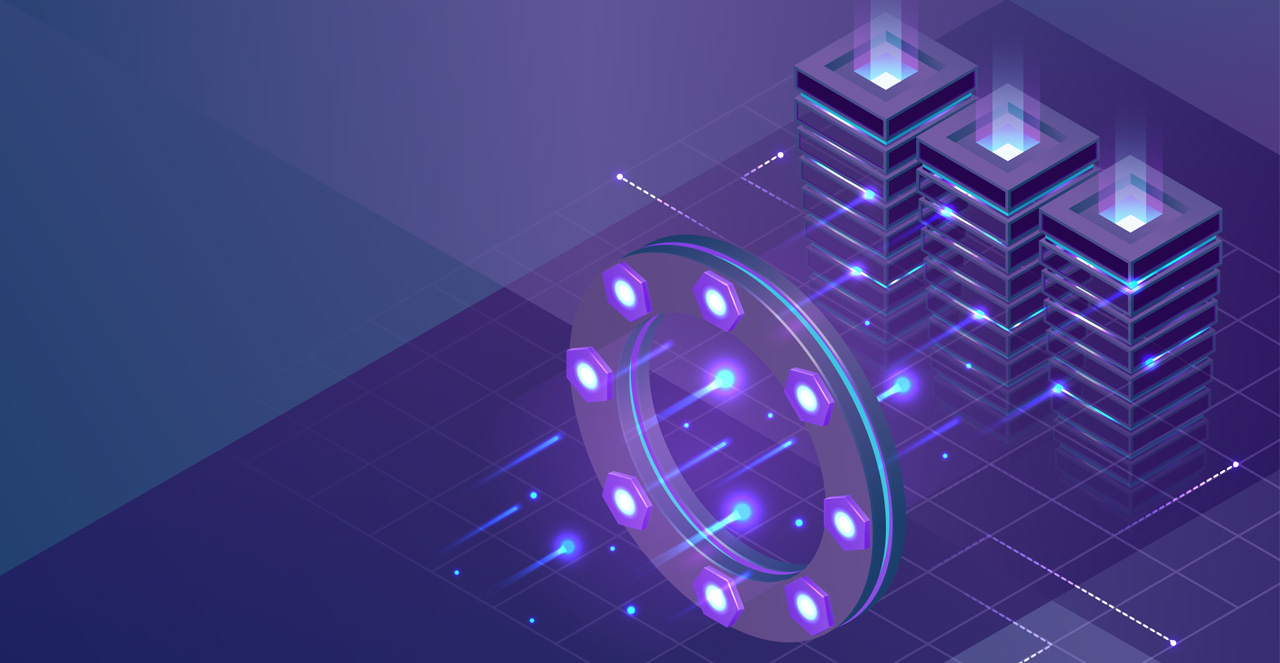 The next big Data Science Salon is coming to Austin, Texas in February, and DataArt will be just one of the industry players in attendance. This major two-day event will showcase all of the primary applications of AI and ML in healthcare, finance, and technology, and give attendees insight into the trends shaping these industries.
Let's take a closer look at just a few of the primary trends that will be covered at the Salon:
Trend 1: Cloud Migration and Automation
What's the Trend?
The global data integration market is anticipated to reach $20m by 2026, and among the factors driving this growth is the demand for cloud computing solutions. Migration to the cloud is surging in popularity because of its low cost of entry and enormous capacity to scale, in comparison to outdated and expensive in-house data warehouses. This goes hand-in-hand with increasing automation and other cost-cutting measures.
The Stats Behind the Trend
90% of companies are now on the cloud.
In 2018, roughly one third of IT budgets were spent on cloud services. This equates to an average yearly cloud budget of $2.2 million.
$80 billion was spent on cloud infrastructure in 2018.
Privacy and security are the major roadblocks to cloud adoption.
89% of companies rely on SaaS cloud vendors.
94% of workloads are forecast to be processed by cloud data centers by 2021.
Amazon, Microsoft, and Google, combined, account for a massive 57% of the cloud computing market globally.
An example of how companies can visualize their data in real-time, in the case of cloud-based solutions.
A Data Science Salon Example
The use of the cloud has allowed healthcare businesses easy access to servers and massive databases, as well as to a variety of applications. This allows for data scalability and quicker access to materials. For instance, OnlineMedEd will exhibit its learning tools and interactive video-based student preparation system, known as Case X, at the Data Science Salon. Case X is a cloud-based application that allows students to interact with virtual patients in a no-risk environment in order to practice their clinical reasoning.
Trend 2: Legacy Modernization to Make Data-Driven Solutions
What's the Trend?
Data is no longer a by-product of development and sales, inherently reactive in nature, but instead is driving decision-making in industries across the board. The burgeoning collection of data, from both traditional streams (such as user applications) and non-traditional streams (such as sensor-based data and social media) means that a much more proactive approach to data is both possible and required. Data now needs to be processed upfront for real-time use, and outdated infrastructure is a significant barrier to this for many businesses.
The Stats Behind the Trend
Legacy systems are estimated to be hindering 90% of businesses.
The federal government in the States used 80% of its 2019 IT budget on maintenance and operations - mainly on improving aging systems.
46% of companies feel that bad data strategy is adversely affecting their ability to engage with, support, and meet the expectations of their customers.
41% of IT decision makers state that critical company data is trapped in legacy systems, preventing access.
Legacy systems can pose serious security, efficiency, cost, and competency risks.
An example of how companies can use up-to-date software to visualize their data and detect the most profitable groups for their products.
A Data Science Salon Example
Modernizing architecture need not cost the earth, especially with so many engineering firms, like DataArt, available to help. Upgrades can be time, cost and personnel-intensive if done in-house, as well as difficult to implement effectively. And migration to new systems must be smooth, with no interruptions to business processes.
DataArt, a Salon visitor, has expertise in assisting clients with legacy modernization. It can help by unifying and synchronizing data from varied locations and applications, preconfiguring data extraction to the cloud, and ensuring no interference in business operations. In addition, DataArt is one of the few consultancies that builds and provides its clients the rights to any intellectual property created.
ScaleFactor, a Data Science Salon exhibitor, is another great example of a software company designed to help modernize workflow. By providing AI-based automated bookkeeping software, available through a simple web-based application, they enable businesses to dismiss labor-intensive and outdated manual accounting tasks in favor of customer-focused solutions.
Trend 3: Audience Targeting and Personalization of Offers
What's the Trend?
The enormous area of personalization will be tackled by multiple speakers at the Data Science Salon. Personalization is no longer confined to the retail sector; businesses in both finance and healthcare need to provide targeted, tailored content and solutions for their clients in order to remain competitive and relevant.
The Stats Behind the Trend
An example of how companies can visualize cross-connections between the interests of their customers, to make more accurate offerings.
A Data Science Salon Example
Personalization and privacy are often thought of as diametrically opposed, but healthcare companies are leading the way in targeted audience data-protection. One example is Novartis, which has been using personalization methods for some time, both as part of their marketing strategy (for example, during the rollout of Gilenya, an MS medication aimed at younger patients), and for sales (for example during the Entresto release, where the drug was targeted at certified specialists). By understanding their core audience and tailoring offers to their needs and expectations, they have fuelled sales, which were up 9% in 2019.
Conclusion
February 18th-19th will see Austin buzzing with the latest and greatest in data science applications and trends. Whether you are seeking to upgrade your technical skills by participating in workshops or hoping to learn from the real-world examples detailed by guest speakers, there is plenty to keep you busy. And remember to check in with DataArt during your visit! We'll be on site to help you make sense of the science, and apply what you've learned to your business. Contact our Managing Director / VP of Sales of the TOLA region, Brad Stanton, at Brad.Stanton@dataart.com to arrange a chat!