17 December 2019 | David Warren, Peter Rakowsky
Insurtechs Talk to DataArt and Reveal their Biggest Headaches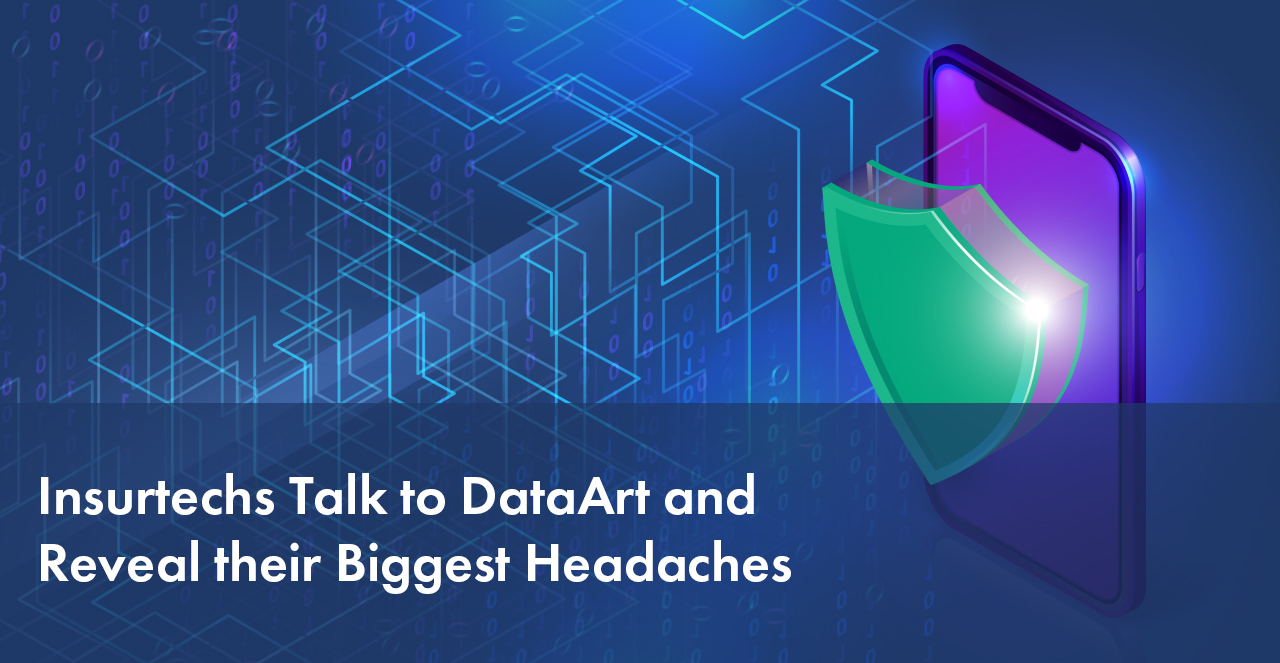 Project Management Institute records that 48% of software projects were rarely or never accomplished on a budget. 43% of them faced delivery delays. Regrettably, however, these are not the only software development issues.
In November 2019, DataArt spoke to 50 C-level execs from its Insurtech clients and partners around the world about their biggest challenges. During these interviews, four major pain points were revealed:
1. Race for Economy of Scale
Half of the interviewed Insurtech companies stated that they experienced difficulty with timely recruitment. The Society for Human Resource Management confirms this: on average, the recruitment process takes 42 days and costs USD4,129 for just one specialist.
While mature companies usually can manage this type of delay, startups do not have the luxury of time on their side since ramping up growth is critical to the success of their organization. One venture capital firm, Index Ventures, stated that the average headcount at the series A stage goes from 10 to 60, while at the series B stage 60 expands to 150 employees.
A Real-World Example:
Here's a failure story shared by one of the interviewed Insurtech startups. The company raised USD 100,000, but during its first three months, it couldn't hire the number of developers it needed. As a result, the investor refused further tranches.
A Possible Solution
Collaboration with an IT service provider that has on and offshore teams. Outsourcing companies like DataArt already have specialists on the bench, allowing for quick project startup. Even if certain professionals are unavailable, the dedicated recruitment process found in IT outsourcing companies allows for short turnaround times: hiring a team usually takes just one week or a maximum of two weeks in complex cases.
2. Intellectual Property Theft
The Commission on the Theft of American Intellectual Property (IP) reports that annual losses due to the IP theft exceed USD600 billion — which is almost as much as the US military spends.
One of the most notable examples of IP theft involves TERiX Computer Company, Inc.: it fraudulently obtained access to the intellectual property of Sun Microsystems, Inc. and Oracle Corporation to support its own (unwitting) customers for their benefit.
A Real-World Example:
One of the biggest failures shared with DataArt involved stolen code, used by a defecting team to build their own startup. Skeptics may argue that this is a clear lawsuit and that the original code owner could initiate legal proceedings. In reality, legal proceedings take so much time and money that this isn't always a feasible route. Not every company can afford to bring the perpetrators to justice.
A Possible Solution
Whether hiring engineers or working with freelancers and contractors, it is critically important for Insurtechs to hire a highly professional legal team as a means of ensuring the above never happens to them.
If Insurtechs have in-house software teams, every employee contract must state that they have no legal right to take any codes with them in the case of contract termination. Additionally, when hiring engineers or working with freelancers and contractors, it is critically important that Insurtechs sign ironclad NDAs and MSAs.
3. Lack of Technically Skilled Domain Talent
According to the Bureau of Labor Statistics, there are almost 1.4 million software developers in the US. StackOverflow Talent claims that only 8.7% of them are working in the fintech domain, the closest industry to Insurtech.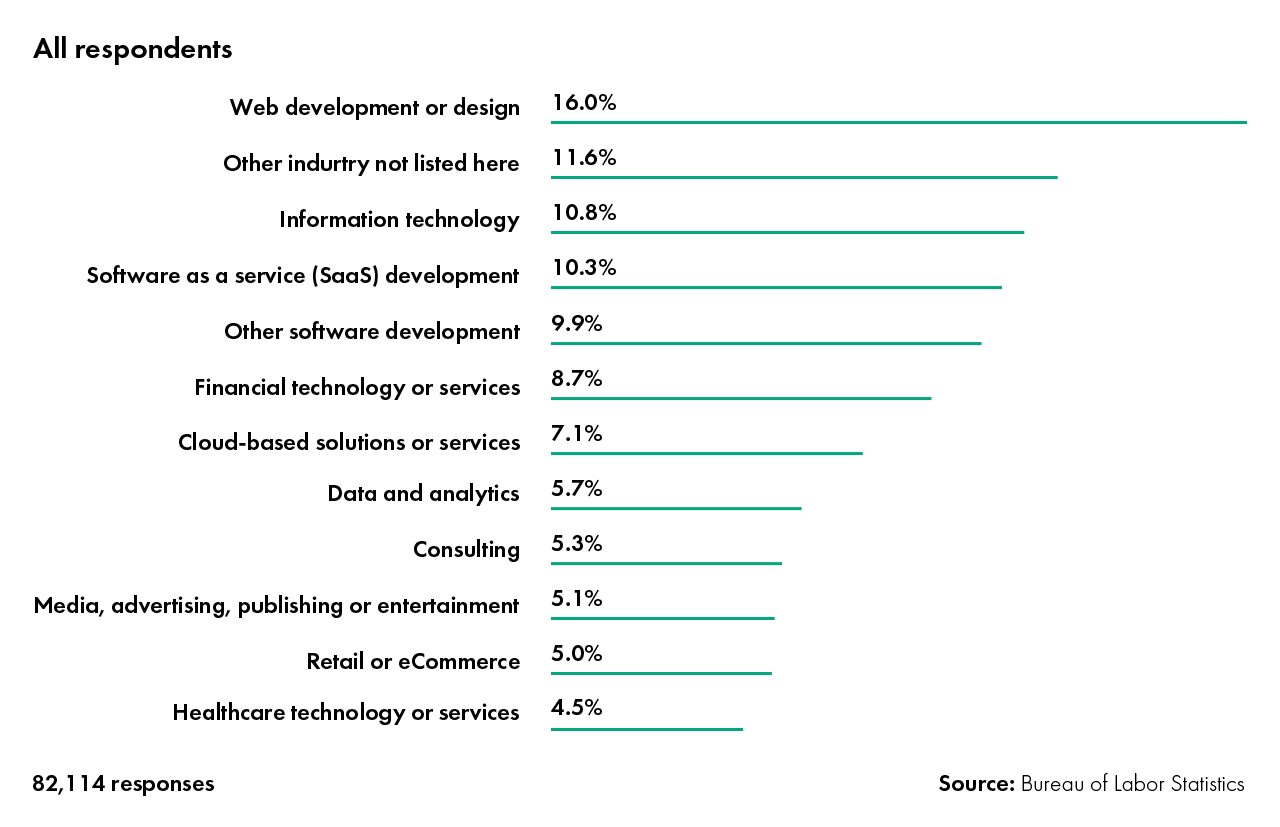 This means that it can be too difficult for Insurtechs to find specialists with expertise in their exact domain.
A Real-World Example:
During an interview with DataArt, one Insurtech company complained that their development team left them, wholesale, for higher salaries at another startup. This team of 10 was the company's biggest asset: close-knit, highly professional, and informed on all internal processes.
This loss cost the business about USD350,000. Over the next few months, the company in question hired a new team, but unfortunately, the newcomers couldn't emulate the success of their predecessors. With a very high turnover rate, the Insurtech provider was on the verge of failure.
A Possible Solution
The solution here was to outsource engineers from a stable software service provider with a low turnover rate. This became the company's lifeline, allowing for fast scalability and reliability.
4. Cost Ineffectiveness of In-house Developers
The Bureau of Labor Statistics shows that the average salary of software developers in the US is almost three times higher than the average income for all occupations.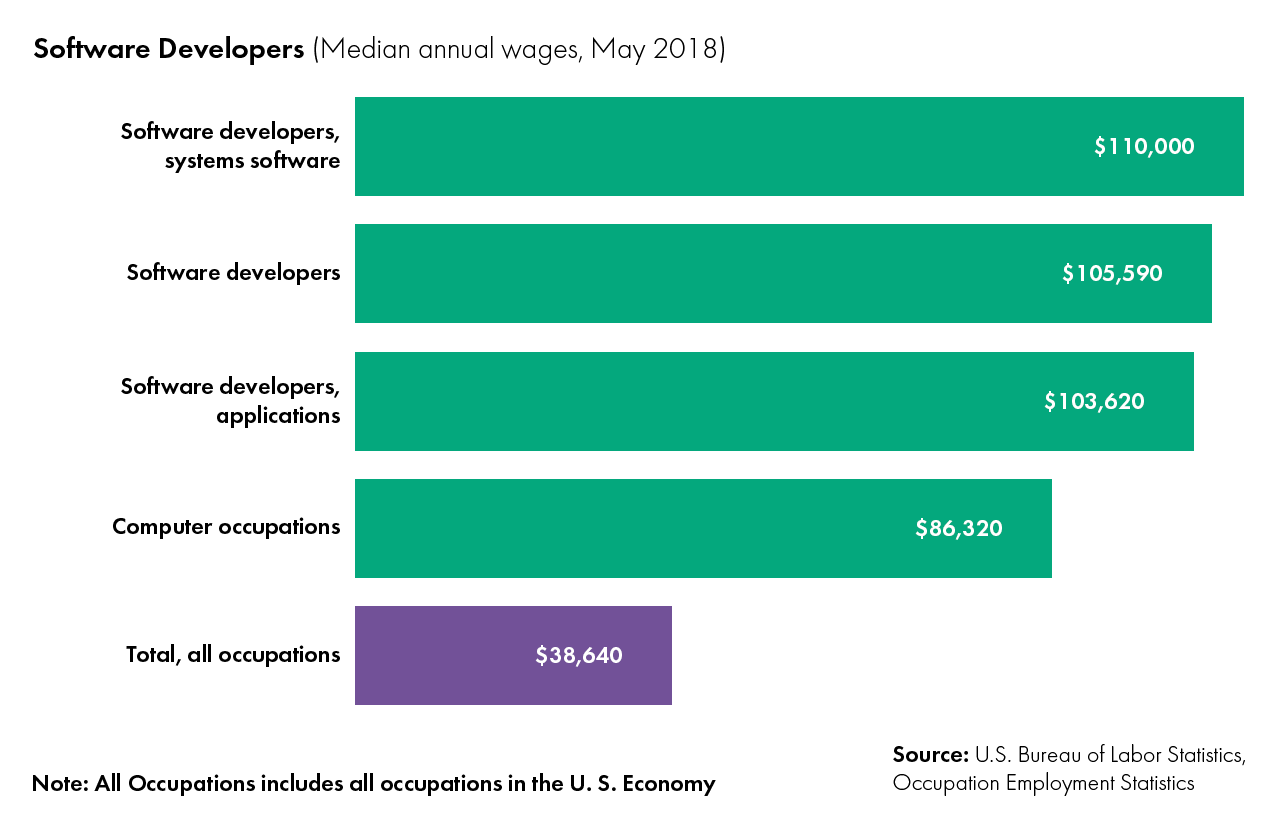 Taking into consideration social benefits, insurance, and other extra expenses connected with in-house employment, the expenses associated with just one engineer grow even greater.
A Real-World Example:
One company told us about their challenge finding a few part-time engineers with narrow expertise. They needed a DevOps specialist to help set up continuous delivery, and a UX/UI designer to visualize the product. They didn't need and couldn't afford full-time experts, but high-quality engineers were not interested in a one-off project such as this.
A Possible Solution
Outsourcing companies that have a big enough workforce, including staff, kept on the bench, can utilize shared resources for maximum efficiency and scalability. This also means companies can cover different types of consultancy and specialized one-time, hands-on projects.
To summarize, let's run through the headaches Insurtechs experience with engineers:
In developed countries, engineer salaries are extremely high, so those companies skimping on wages are likely to remain understaffed.
A single in-house team is difficult to scale and difficult to replace.
A lack of professionalism in the team can lead to missed deadlines.
Legal inconsistencies, including intellectual property ownership, may result in a multi-million loss.
Question: Are any of these issues facing your company? If so, please contact peter.rakowsky@dataart.com to discuss how DataArt can help.
To learn more: In our next post for Insurtech companies, DataArt will shed light on how to succeed with outsourced engineers, what to pay attention to, and how to find your dream team. Stay tuned!