10 February 2020 | Peter Rakowsky
Insurtech Hiring Woes and How Outsourcing Can Help
Sourcing talent in any technology-related industry is notoriously difficult, but nowhere is it more prevalent than in insurtech. Within this industry, there is a general lack of tech-savvy personnel which has been compounded by low recruitment rates. The White Administration's Council of Advisors on Science and Technology has predicted a shortfall of nearly 1 million technologists.
Estimates put the talent gap in insurance at 400,000 jobs by 2020, with the majority of its employees (48%) aged 45 or over. On the flip side, by 2020 almost half of the US workforce will be millennials (and this number rises to 75% by 2025 globally). However, 80% of the youth is not aware of insurtech employment opportunities. This makes it almost impossible to fill these roles. For more on the headaches of recruiting within insurtech, see our piece here.
Outsourcing may be one solution to this dilemma; but don't take our word for it! Let's examine the major recruitment issues in insurtech, to understand how businesses can stay competitive.
Trends in Insurtech Driving Recruitment
Insurance is changing rapidly, driven by new customer-centric expectations. Consumers now experience personalized, timely and cost-effective services as the norm, in everything from banking to retail. In order to remain competitive insurance companies must adopt a similar approach. They're struggling to keep pace though; a recent survey found Gen Y customer satisfaction with insurance providers at just 34%.

Source: i-scoop.eu
The move towards customer-centered operations relies on digital transformation. Unfortunately, hiring the talent needed to develop technology is a challenge. Insurance companies are typically unable to compete with the likes of Google, Amazon, tech start-ups and even fintech companies for qualified personnel. Consider: the average fintech salary is a massive $140,000.
Challenge 1: Cost
The numbers mentioned above perfectly highlight the major issue in tech recruitment: cost. BLS data indicates that the average salary of software developers in the US is almost three times higher than the average income for all other occupations.
In fact, the cost of personnel can nullify the cost-savings companies expect to see by going digital. Many insurtech businesses turn to artificial intelligence and software solutions to improve customer experience (and thereby grow their customer base, increasing profits), and to streamline operations to cut costs and improve productivity. But hiring in-house requires salaries, benefits, management, training, and turnover, and this can become cost-prohibitive.
Outsourcing as a Possible Solution
Luckily, there is a solution to this catch-22. Outsourcing software design and development, business analytics, automation, infrastructure changes, and other similar tasks can significantly reduce the financial burden of hiring an in-house team. It also helps companies balance the twin goals of cost-efficiency and quality.

Source: The Manifest
The Outsourcing Process
Hiring a good outsourcer is vital; cutting corners by simply selecting the cheapest possible outsourcing option will lead to problems with development and the finished product. Consulting with experienced outsourcers before committing to a partnership is a wise step in finding the right team to meet your needs within your budget. Remember to be clear about deadlines and expectations.
DataArt has a wealth of experience handling varied and complex insurtech projects. Here's just one example: we recently assisted an insurtech company by designing and building a digital platform to streamline compliance processes between global insurance intermediaries, as well as to facilitate business operations and cut costs. DataArt's designers, analysts, and developers leveraged their expertise to deliver a platform that was both effective and cost-efficient.
Challenge 2: Availability
Paying for tech pros is not the only problem insurtechs have to deal with. First, you have to find them! This is of particular importance in insurance, as the Bureau of Labor Statistics estimates that 66% of insurance companies intend to increase staff within the next year. The main areas of growth are technology, claims and executive roles, all of which are hard to fill.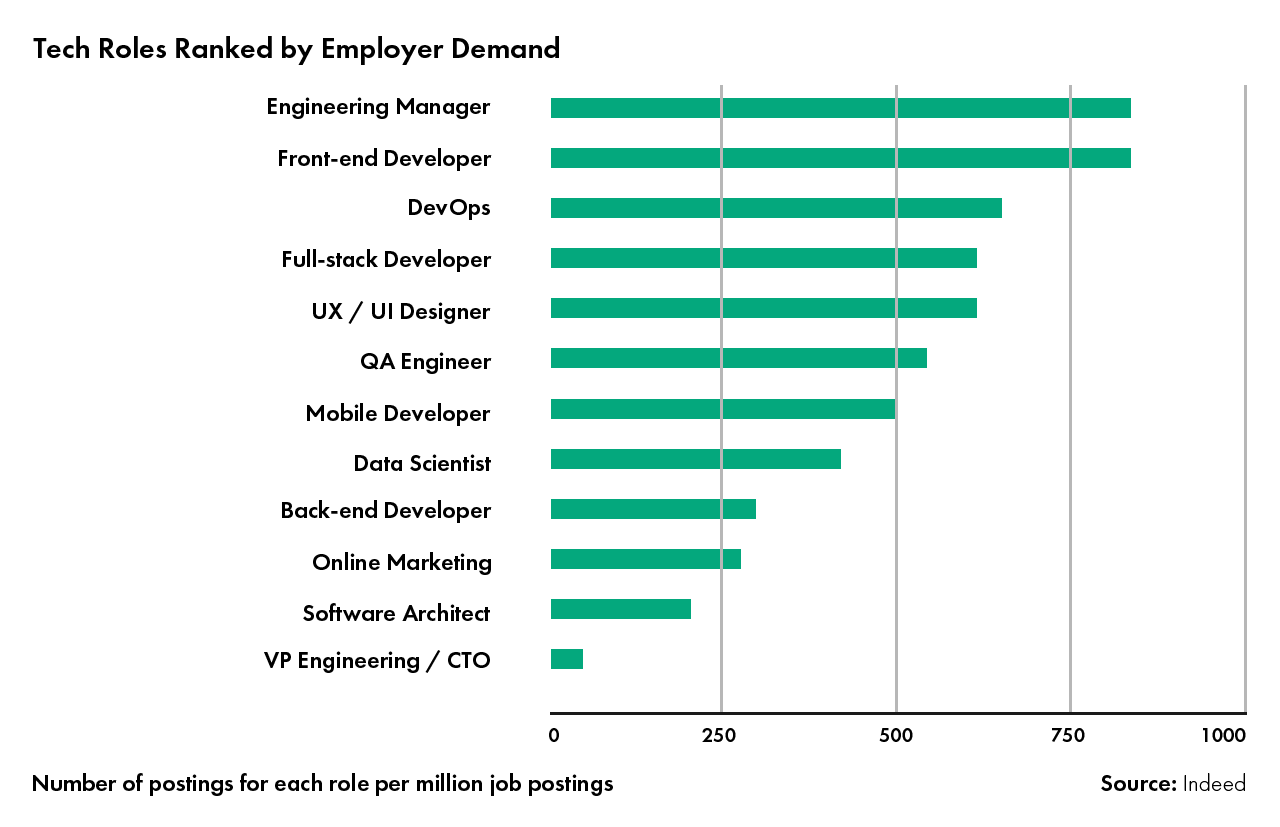 In a candidate-driven market, hiring the personnel you need can take months — or longer — and seriously stymie progress. This is especially true if you need a team of engineers or personnel to work together, either long-term or for a one-off project.
Outsourcing as a Possible Solution
Outsourcing is a life-saving option for many companies failing to find the talent they need. Outsourcers not only have expertise in finding and recruiting tech talent, but they also have a reliable team of professionals in their stable, ready to pivot to each new project as needed. This is useful even if you do have an in-house team of IT specialists; your personnel is unlikely to have the time or the expertise needed to address each new development. Outsourcing specific projects to dedicated experts means the job gets done properly and efficiently, without disrupting your business's current processes.
The Outsourcing Process
The process can be the same whether you are looking to outsource an entire team or just one or two roles; speak to prospective outsourcers about their capacity, your needs, and what would work best for you. You may be more comfortable maintaining oversight of the outsourced group via your own CTO, or (depending on the tasks being outsourced) this oversight may come directly through the outsourcer. Be sure you discuss the details before agreeing to a partnership; understand that for some longer-term projects or for ongoing work, you may need to approach team-building and training in a similar fashion as for in-house personnel.
DataArt is able to staff both large and small teams to augment your existing IT personnel. We have done just this for a US insurtech client who needed additional staff to improve the functionality of its proprietary system and help with migration to the cloud. We worked in unison with the client's existing team to understand their goals and challenges, and were able to swiftly address gaps in development and documentation to enable them to meet tight deadlines.
Challenge 3: Expertise
Lastly, a huge challenge for insurtech companies is in sourcing subject matter experts from competitive niches. Outsourcing in insurtech has some very specific areas of concentration:
Mobile app development
Software development (in particular for IoT, e.g. alarms, flood sensors, etc.)
Text and image recognition (for use in the claims process)
Cloud-based SaaS solutions
AI systems (to manage risk and improve customer experience)
Data Warehousing and Data Lakes (to integrate data sources and reduce pressure on the production system)
So if your business needs an image recognition expert to help in automation of the claims process, an existing member of your IT team probably won't do. You need someone with a depth of experience in this niche, who is also able to work within your budget and potentially part-time or for a short contract. Needless to say, this is an almost impossible task, especially for more senior roles.
Outsourcing as a Possible Solution
The benefits of outsourcing for particular areas of expertise are obvious; in some cases, there is almost no other way to access the required personnel. Of even greater benefit is if an outsourcer specializes in a particular niche by having multiple or teams of experienced experts, used to working with each other and available by project or on an ad hoc basis. This is palpably the most convenient solution, as well as significantly more cost-effective than trying to hire for each individual position.
The Outsourcing Process
When selecting an outsourcing partner, be aware of the balance between expertise and cost. Junior and mid-level developers, or those with more general experience, are cheaper than team leads and highly-experienced specialists. Consider before entering into a partnership with any outsourcer what your needs are, how long you expect to work with the outsourced personnel, and how deadlines and on-boarding time will affect your needs. In some cases, it may be more cost-effective overall to spend more on personnel who can get the job done more quickly; in other cases, for longer-term work, taking the time to on-board more junior but cheaper personnel may work out better.
Outsourcing some areas is more controversial than others; for example, some insurtechs are wary of outsourcing quality control functions, or executive positions. Be aware that you have a suite of options at your disposal, and even when relinquishing control of QA/QC, you are still able to retain some control functions in-house.
DataArt has experts in a wide range of specialties, and are able to ensure a consistent talent pool. We utilize our internal resources as well as our extensive contacts, social and professional networks, and if needed specialized advertising and domain-specific web forums to find and hire a broad range of personnel, so our clients are guaranteed the right people for the job.
Conclusion: Outsourcing Solves Hiring Issues
Outsourcing is faster, cheaper and more reliable than in-house recruitment. As insurance moves into the digital age and insurtechs pivot to increase sales and efficiency and decrease risks and costs, you cannot afford to be left behind.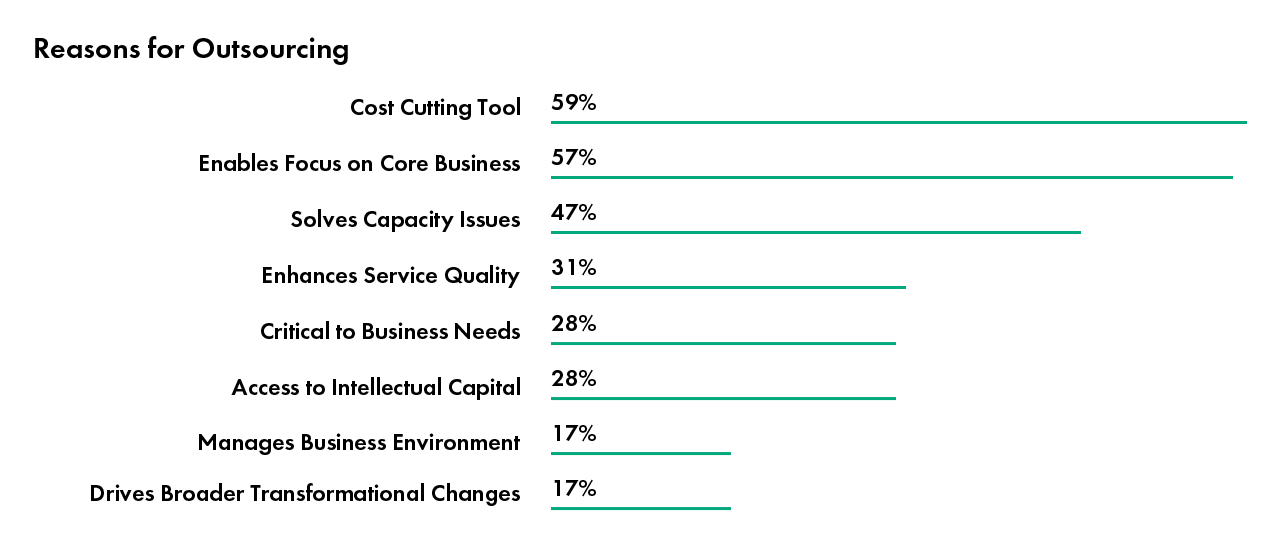 Source: Smallbizclub.com
Schedule a free consulting session with DataArt's insurtech expert Peter Rakowsky (Peter.Rakowsky@dataart.com) to learn how we can help you move your business into the future.