26 December 2019 | DataArt
Digital Healthcare Trends in Germany 2020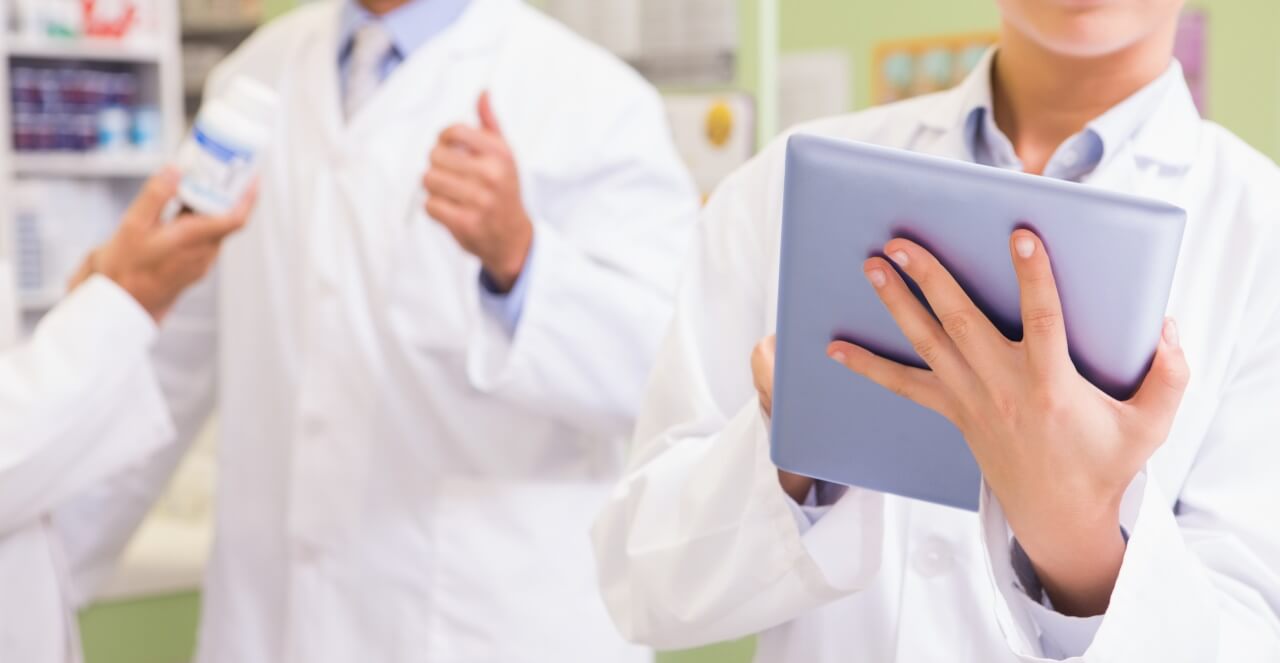 With a new decade of the 21st century upon us, we're facing changes and challenges in digital healthcare. The term itself has long been established and digitalization of the medical area is rapidly transforming the industry. Artificial intelligence, big data, medical data analytics, medical data management, and other technologies are now strongly associated with effective patient management, decision support, and drug development. Things that seemed like science fiction just a few years ago are now part of a routine visit to a pharmacy or physician.
Digitalization of the healthcare sector hasn't spread evenly or happened simultaneously around the globe even though the trend itself is universal. This time we decided to take a closer look at how eHealth will develop in Germany, one of the strongest players in the global market.
There are three major threads that will affect the country's medical care in the future. First, patients are becoming more interested in the potential that telemedicine has to offer. On the other hand, they're concerned with medical data accessibility and safety. Physicians and pharmacists would like to receive additional decision support tools as well as be able to handle ever growing amounts of medical data effectively. The third force that has been driving healthcare in Germany is growing support from the government, which realizes that digitalization of healthcare is now not just desirable, but necessary.
We took all those forces into consideration and put together the major healthcare trends we anticipate in Germany in 2020.
E-prescription, Telemedicine and Digital Pharmacy
E-prescription has been introduced after making its long way through a series of approvals and adjustments. With e-prescription, the whole eHealth telematic infrastructure will be expanded. One platform will connect patients, doctors, pharmacies and insurance companies. Making a doctor's appointment, getting a prescription refilled, finding a pharmacy nearby and having the insurance provider pay for it – will all be done through just one app on a cell-phone.
Prescription – Health App
We are all accustomed to having mediations and therapies prescribed when we experience health issues. Soon a health application will be added to the list. Having an app prescribed by your doctor will be as normal as buying cough medicine at the pharmacy. Again, since we'll have our e-prescription and online doctor's appointment we'll also have to have a remote control system to ensure that we took the medicine, or carried out a prescribed action. The system will then send the information to the doctor. Various health tracking apps will continue to be developed with ever more features.
Artificial Intelligence
When we talk about digital health the one thing that always comes to mind and provokes hot discussions is Artificial Intelligence. Despite the fact that there are still a many professionals who do not believe in the magic of AI, it doesn't seem that AI and ML won't revolutionize every industry, including healthcare. Image and voice recognition for early detection of disease, physical and mental, will soon become a reality.
3D Technologies in Medical Treatment
Virtual reality and 3D technologies are no longer just used to create great visual effects in gaming or film-making. Now this technology has the potential to significantly impact the healthcare industry. If we look at the German market, we see that the number of IT companies offering 3D technologies to medical professionals is growing. 3D medical animation has already been successfully used in surgical planning, medical training, and implant creation as well as virtual rehabilitation for patients suffering from stroke, mental issues or loss of mobility. This trend will continue to develop.
These are the healthcare trends that will shape the German healthcare sector in the upcoming year. They provide more accurate decision support, better care, and enhanced treatment, all with less risk.